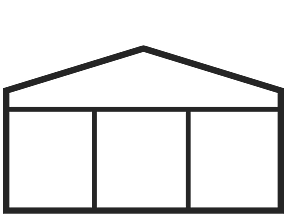 Clearspan
Contemporary, traditional, clear span, modular, framed
With no guy ropes or centre poles, these free standing structures with their clean sharpe lines are the perfect choice for any venue
Entrance structures, lounge areas, catering tents, washrooms can all be added to enhance your events
With the addition of clear roofs, domes and panoramic windows and gables these structures offer a flexible adaptable space, perfect for any occasion.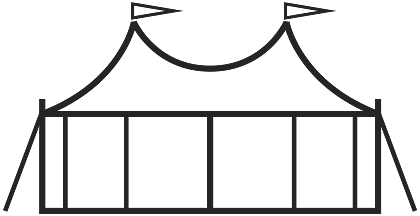 Sailcloth
Vintage, bohemian, shabby chic, antique, rustic
Some of the words that best describe these amazing structures.
From their origins in the sail making industry, these beautiful, bespoke, handmade tents embrace everything associated with exquisite British craftsmanship. From the fine detailing of stitching to the tactile feel of the real canvas, these tents evoke a sense of luxury and simple, effortless unassumed style.
From the outside, clear crisp panoramic windows provide the perfect view, come rain or shine.
Once inside, look up at the beautiful detailing accentuating the curves of the structure and bathe in the glow of the natural canvas. An ideal backdrop to dress with bunting or magical fairy lights.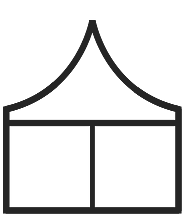 Pagodas
These versatile structures make a welcome change to any event – simple stylish and super smart.
They work as entrance structures, perfect for bars and reception spaces to stand alone cover for small parties.
Add an Indian lining, soft lights and comfy seating to create a perfect lounge pagoda.
Available in 3m x 3m or 6m x 6m and solid or partially clear roofs.